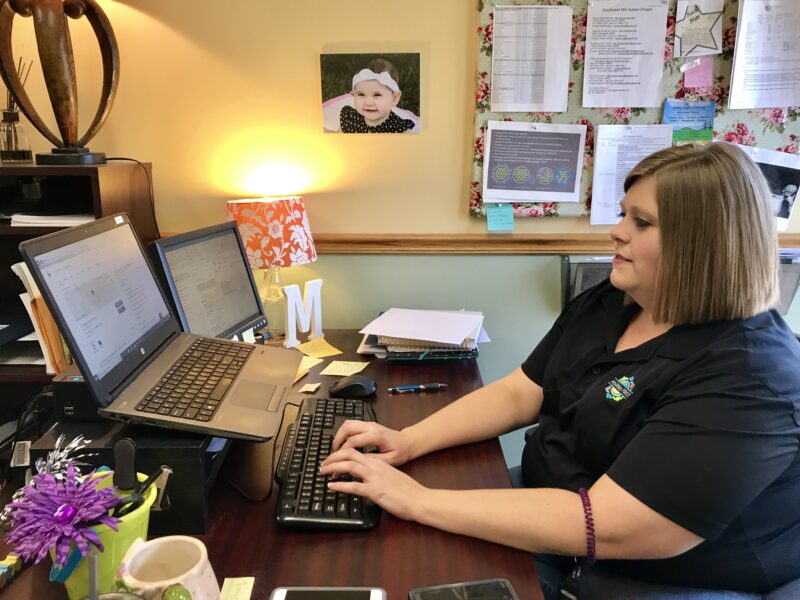 Explore employment opportunities at Abilities First
Abilities First is always looking for caring and compassionate team members to join our organization. Through our supportive atmosphere, our employees have an opportunity to make a difference in the lives of people with developmental disabilities in our community. Click below to browse our current job openings.
Click Link to apply for a position on Indeed.com
Below is the link to a Summary of Benefits. Most benefits are for full-time staff and those available to part-time staff are noted on the document. If you have any questions regarding benefits, please contact Kim Ward, Human Resources Manager, at: 417-886-0404
Director of Operations – President, Abilities First
This position involves highly responsible administrative duties in planning, organization, development of community programs for people with developmental disabilities, and management of the activities and interactions of Abilities First. The President serves as chief staff person for the Executive Director. The President shall translate policies into practice either through direct action or through delegation to staff.
Sales Representative, Artisan Elements
This position will sell product, develop, and cultivate customer relationships, identify product needs within new and existing customer base, and collaborate with team members in marketing, brand growth, production and R&D for the Abilities First program Artisan Elements (AE). This position requires exceptional communication and sales skills, strong analytical and time management skills, the ability to work in a team setting as well as independently, and some knowledge of manufacturing and fabrication.
Support Coordinator (The Next Step)
This is a professional case management work in a comprehensive purchase-of-service and community placement program for persons with developmental disabilities.