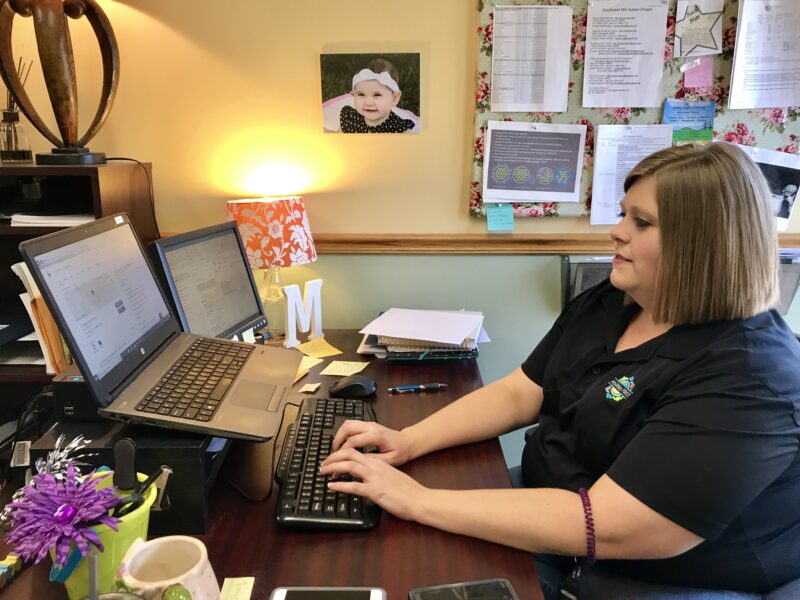 Explore employment opportunities at Abilities First
Abilities First is always looking for caring and compassionate team members to join our organization. Through our supportive atmosphere, our employees have an opportunity to make a difference in the lives of people with developmental disabilities in our community. Click below to browse our current job openings.
Click Link to apply for a position on Indeed.com
Below is the link to a Summary of Benefits. Most benefits are for full-time staff and those available to part-time staff are noted on the document. If you have any questions regarding benefits, please contact Kim Ward, Human Resources Manager, at: 417-886-0404
FIRST STEPS SPOE DIRECTOR
This is a professional leadership position providing oversight and guidance for a multi-disciplinary First Steps case management team. Director works closely with the Department of Elementary and Secondary Education (DESE) regarding contract expectations and the provision of early intervention services. Also works closely with provider agencies to develop early intervention teams to support families in the First Steps program.
Senior Support Coordinator
This position will oversee the duties of a team of Support Coordinators. Provide guidance and assistance to promote self-direction, build understanding of TCM agency, accreditation, and all other Support Coordinator requirements.
Sales Representative, Artisan Elements
This position will sell product, develop, and cultivate customer relationships, identify product needs within new and existing customer base, and collaborate with team members in marketing, brand growth, production and R&D for the Abilities First program Artisan Elements (AE). This position requires exceptional communication and sales skills, strong analytical and time management skills, the ability to work in a team setting as well as independently, and some knowledge of manufacturing and fabrication.
Support Coordinator (The Next Step)
This is a professional case management work in a comprehensive purchase-of-service and community placement program for persons with developmental disabilities.
Maintenance/Resource Assistant
This is person is responsible for completing maintenance and general building duties for all locations of Abilities First, which are necessary for the successful operation of the organization. In addition,they will be responsible for assisting with the pick-up/delivery of donations as directed by the Donor Relations Coordinator. This person may also assist with organizing, sorting and storage of donations.