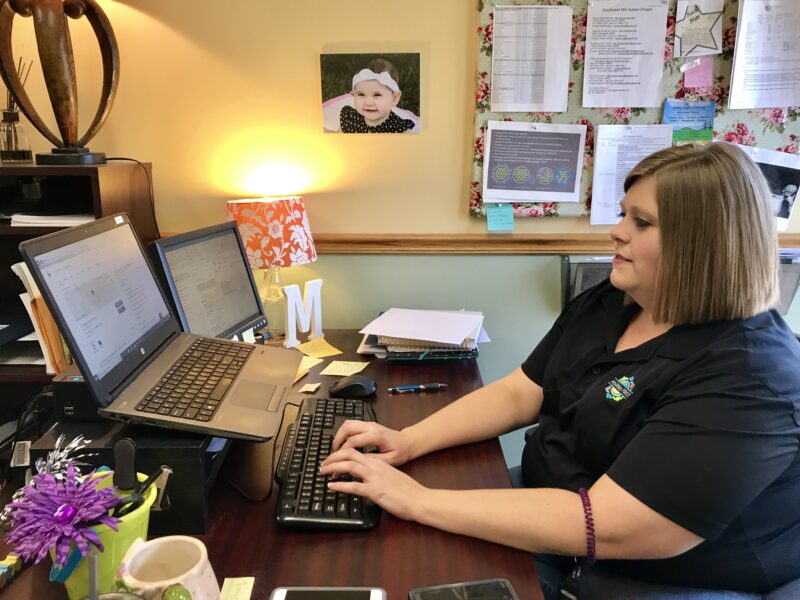 Explore employment opportunities at Abilities First
Abilities First is always looking for caring and compassionate team members to join our organization. Through our supportive atmosphere, our employees have an opportunity to make a difference in the lives of people with developmental disabilities in our community. Click below to browse our current job openings.
Positions available at this time.
To apply directly to the Abilities First position that your are interested in, go to the JOB DESCRIPTION for that position and click on the link at the bottom of the description. If you elect to apply for more than (1) position, once you have entered your information on one of the jobs, you can easily go back to the other position(s) and follow the same procedure. Your information will populate the other position without having to re-enter it.
Below is the link to a Summary of Benefits. Most benefits are for full-time staff and those available to part-time staff are noted on the document. If you have any questions regarding benefits, please contact Kim Ward, Human Resources Manager, at: 417-886-0404
SENIOR ADMINISTRATIVE ASSISTANT
This is position is responsible for supervising the administrative assistant team and ensuring they are successfully completing the duties outlined in job descriptions. The administrative assistant team includes: administrative assistants; document imaging specialist and scanners.
DIRECTOR OF QUALITY ASSURANCE
The Director of Quality Assurance is accountable for overseeing quality and operational excellence (best practice) within all program activities, including but not limited to assessing and reporting upon all operational activities that are part of Abilities First programs, managing the quality processes, understanding and embracing program design, planning, control, performance improvement, and operations strategies that include working toward the organization's vision for the future.
Abilities First Employment Services Manager
This position is responsible for the day-to-day operations of Abilities First Employment Services (AFES). This includes the supervision of all AFES staff and the provision of services through the Missouri Department of Vocational Rehabilitation (VR) or other funders.
DIRECTOR OF SUPPORT COORDINATION
This is responsible, professional work in providing support for multi-disciplinary case management teams. Works closely with Senior Support Coordinators of teams and team members to ensure that individual treatment plans are developed, and services are purchased or procured for the clients. Performs an ongoing process of monitoring and assessment of the quality, timeliness, and completeness of documents, services, and records. Acts as a liaison between The Next Step and the Springfield Regional Office.
DIRECTOR OF VOCATIONAL SERVICES
This is a responsible, professional job in the overall management of several Abilities First programs that provide direct services to support the vocational goals of participants with Developmental Disabilities in side-by-side inclusive models.
Job Coach – Springfield
The Job Coach supports successful relationships between individuals with disabilities and their employers. Individuals work at various employment sites within the community. This support is individual-based and centered around work-related goals that focus on helping the individual obtain the maximum level of independence within their job and by developing natural supports. Services are provided at the individual's place of employment. Flexibility of hours is required – working from 10 – 40 hours per week.
Support Coordinator (The Next Step)
This is a professional case management work in a comprehensive purchase-of-service and community placement program for persons with developmental disabilities.